Which is the best tax-free savings account (TFSA) in SA?
By Lizelle Steyn

Updated 30 Jan 2023
For permission to re-publish, please contact the author.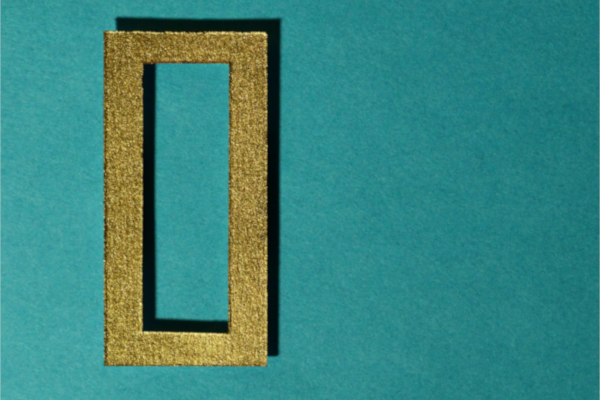 Image credit: Miguel A. Padrinan

Zero tax on interest, dividends or growth. If you choose only one long-term investment product, make it a tax free savings account (TFSA). TFSAs have been around since 2015 and they are government's way to motivate South Africans to save by removing the tax on this investment product. With every single insurer and investment company offering one, how do you choose the best TFSA in South Africa?
For this TFSA comparison I stuck to three TFSA providers offering ETFs (a basket of stocks) and three TFSA providers that are popular with investors who prefer unit trusts, maybe because these investors started investing way back when ETFs were more expensive than unit trusts. ETFs and unit trusts are both called 'funds' by the industry.
The TFSA providers offering ETFs:
EasyEquities
Satrix
Sygnia
The TFSA providers offering unit trusts:
Allan Gray
Nedgroup Investments
10x
Satrix, Sygnia and Easy Equities actually offer both ETFs and unit trusts, but - if you're investing for the long term and don't switch between funds - the total fees on ETF-powered TFSAs beat that of unit trusts tracking the same index. We therefore focus on their ETF offering only.
(Outvest is a formidable competitor in the retirement product space, if you're looking to transfer your RA or preservation fund to them, but their TFSAs are expensive for account values up to R330k. And as few of us have that in our TFSA accounts, they're out of the game in the TFSA space at the moment.)
For a refresher on how ETFs and unit trusts fit into the world of TFSAs and trading platforms, have a look a this post where I laid out the most commonly used terms in the industry and how they relate to one another.
The 4 most important questions when choosing the best TFSA are:
1 Which TFSA makes it easy to invest?
You can have the greatest product at the best price but if you don't make it easy to invest with you, nothing's gonna happen.
All TFSA providers mentioned here have a good on-boarding process. I was impressed by the sharpness and manner of both 10x consultants I've dealt with but I rate Allan Gray as exceptional because of the intensive in-house training pf their client consultants and the amount of 'hand holding' they're willing to do when you're not sure which underlying fund to select for your TFSA. Also, they can collect the money from your bank account, so you don't have to transfer it to their account and provide proof of payment. Their required minimum investment amounts are unfortunately quite high - either a R36 000 lump sum or R1 000 p.m.
Easy Equities and Satrix receive a special mention for enabling access. It's possible to open a TFSA with them even if you have only R1 to invest. Easy Equities has another great feature for newbies - a demo account to play around with to get comfortable with your account before you commit any money.
A lesser known fact is that it's possible to walk into the Allan Gray or Sygnia Cape Town branches for face-to-face onboarding, if you prefer that to online.
2 Which TFSA is the cheapest?
How much your investment will cost depends 1) on the platform and 2) on the type of underlying fund (ETF or unit trust) that you choose as the 'investment engine' of your TFSA. A money market fund is often the cheapest, but it doesn't keep up with inflation and is not a solution for long-term investing. Good inflation-beating returns come from being in a fund that invests in the stock market and then staying invested for ten years or longer.
| TFSA provider | Admin/platform/trading fee (incl VAT) | Underlying fund fee (incl VAT) 31 Dec '22 |
| --- | --- | --- |
| EasyEquities | Currently, at 0.25% brokerage per transaction, cheapest trading platform in SA. Add 0.1% for each buy transaction if you choose a recurring investment order from your EE cash wallet. | Depends on fund chosen. For example: Satrix 40: cost at fund level (TIC) 0.14%; Satrix MSCI World: cost at fund level 0.36%. Watch out for large buy/sell spreads on other, less traded ETFs |
| Satrix | 0.58% p.a. + brokerage of 0.115% per trade + other small trading costs | Depends on fund chosen. For example: Satrix 40: cost at fund level 0.14%; Satrix MSCI World: cost at fund level 0.36%. |
| Sygnia | Sygnia's 0.2% p.a. sounds cheaper than Easy, but this is an annual fee and can't beat EasyEquities's once-off trading fee (0.25% to buy and 0.25% to sell) if you invest for 3+ years. | Depends on fund chosen. For example: Itrix Top40: 0.26%. Itrix MSCI World: total investment cost of 0.70% |
| Allan Gray | Admin/platform fee depends on fund chosen but they're expensive for amounts under R1m: 0.58% p.a. | Depends on fund chosen. For example: Nedgroup Investments Core Diversified: 0.48% p.a.; Satrix Alsi Index: 0.53% p.a.; Satrix MSCI World Equity Index: 0.49% p.a. |
| Nedgroup Investments | Nedgroup Investments (NGI) is not a platform – N/A | Depends on fund chosen. For example: NGI Core Diversified: total investment cost of 0.5% p.a.; NGI Core Accelerated: 0.59% p.a.; NGI Core Global Feeder: total investment cost of 0.54% p.a. |
| 10x | Zero platform fees | Depends on fund chosen. For example: 10x Top60 SA Equity: 0.55% p.a.; 10x Your Future Fund: 0.65% |
You need to add the admin/platform/trading fees to the underlying fund fee to get the total fees you're paying. For example, on the Allan Gray platform choosing the Satrix MSCI World fund will cost you 0.58 + 0.49 = 1.07% p.a. The table above assumes you don't use a financial adviser. If you want to cut your fees as much as possible, it's worth reading this post on investment fees.
3 Which TFSA has the best admin?
When it comes to client reporting and the accuracy of information, there's Allan Gray and then there's the rest. Yes, they are expensive, but in the 15 years that I've had accounts with them, I've never encountered reporting or other errors. (Unfortunately, I can't say the same for some of the competitors.) I think part of their success comes from their decision to not outsource client administration, unlike the rest of the industry, so they can take full ownership of the quality of their processes. This doesn't cut out human error completely, but their standard processes are extremely well tested. So are any new processes that need to be rolled out. Where their TFSA is concerned, they've also decided to go the extra mile and offer it under a life license, which has more complications for them, but makes life easier for the family of their clients. Should you die while invested in a TFSA, the money will be paid out to your nominated beneficiary within a couple of days. With the competitors, your heirs would need to wait until your estate is wound up, which normally takes several months. The only downside of a TFSA inside a life product is that you'll be limited to Allan Gray's offshore capacity. Expect an email from time to time telling you that adding more money to any offshore funds in your TFSA is temporarily not possible.
Another limitation with Allan Gray is that they offer only unit trusts, which means it takes a couple of days for deposits to reflect in the unit trust or to get money out and back in your bank account. No fault of theirs - that's how unit trusts work. With ETF-powered TFSAs, money can be added on the same day, but getting money out takes as long as for unit trusts, sometimes even longer.
4 Which TFSA offers the widest range of funds?
A large range of ETFs or unit trusts is neither good nor bad. More experienced investors generally prefer a large range of options; newer investors find a small range of options easier to navigate.
| TFSA provider | Range of investment options |
| --- | --- |
| EasyEquities | Wide range of ETFs, bundles, baskets and unit trusts |
| Satrix | 20+ ETFs to choose from plus unit trusts |
| Sygnia | Wide range of ETFs and unit trusts |
| Allan Gray | They offer only the funds that SA's top financial advisers ask for |
| Nedgroup Investments | Only Nedgroup Investments branded unit trust funds. A good mix of active and lower-cost passive (index-tracking) funds. |
| 10x | Seven 10x low-cost passive (index-tracking) funds to choose from |
And the verdict on the best TFSA in South Africa?
If you want to invest in one of the cheapest TFSAs in South Africa and want a wide range of ETFs and bundles to choose from, the winner is EasyEquities. Just know that lower fees mean they have less to invest in a call centre and, should you have a query, they may be slower to respond than their competitors.
If you want excellent client service and a well oiled machine when it comes to your portfolio's admin, Allan Gray has the best tax free savings account. Just know that you'll be paying more for top-notch service and those extra fees eat away at your investment over the years.
The bottom line: deciding which is the best TFSA in South Africa depends on what's important to you
Big flashing warning in red
SARS has capped the amount that you may invest in a TFSA per tax year. For the current tax year – 1 March 2022 to 28 Feb 2023 – the most that you may put into your TFSA is R36 000. For every R100 with which you go over this limit, SARS will send you a tax bill of R40! So, be very careful not to contribute more than the limit for this year.
Also, keep in mind that a TFSA is for the long term
You're allowed to contribute R500 000 into a TFSA over your entire lifetime. If you put R36 000 in, and take it out later in the tax year, you don't get another chance to put money back during that year. So, you don't want to 'waste' this tax break by investing money that you'll need to take out again within a year or two. Rather use a normal money market fund or notice deposit for your short-term savings/emergency fund and keep the TFSA for your long-term savings to benefit fully from all the tax benefits.
Make sure you get your money into your TFSA before end of February
It's important to start your tax-free savings account as early as possible to reap the benefits of compound interest and not paying tax. Don't let a confusing magnitude of fund options stop you from using your tax-free allowance for this tax year. If you have no debt and have already set up your emergency fund, just take the first step as a long-term investor and allocate your money (max R36 000 per year) to the money market/cash option of your chosen TFSA as a temporary 'parking bay'. Just get it into a TFSA - even if it's not perfect. Soon you will have done enough research to switch from the money market fund to your long-term fund with confidence. Being a TFSA, the switch will also be tax free (no capital gains tax).