How to sell your property privately
By Lizelle Steyn

12 November 2020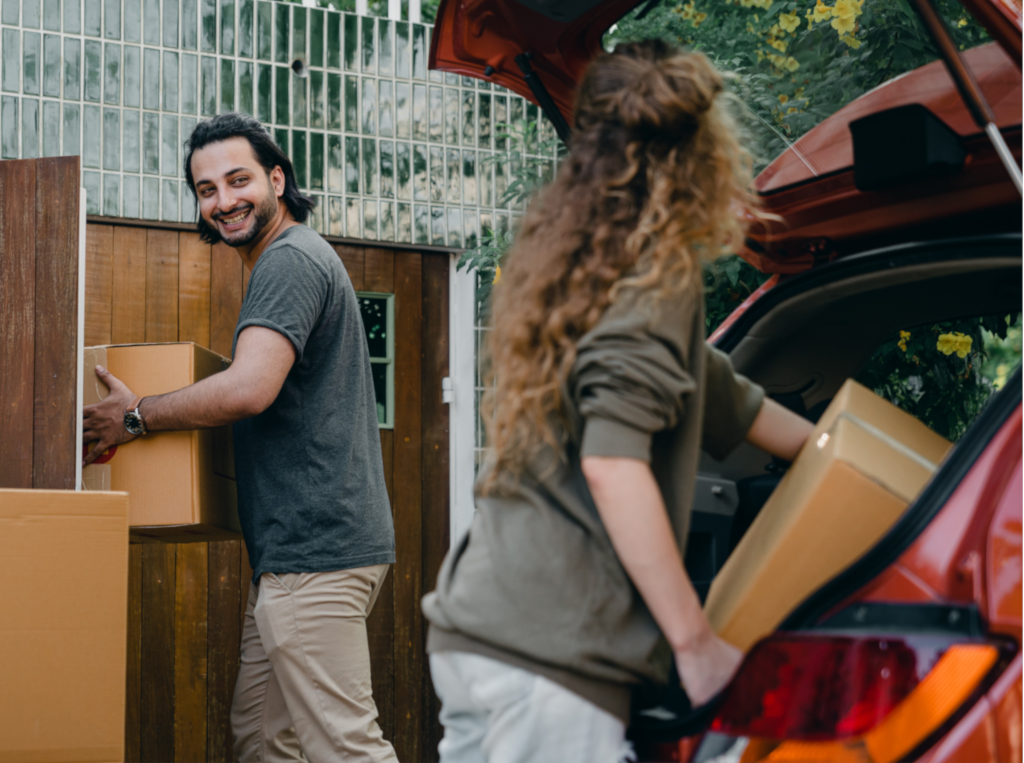 Photo by Ketut Subiyanto from Pexels

There are few things as satisfying as seeing that Sold sign outside your property. Bye-bye municipal bills, body corporate levies and maintenance on that one… Or maybe you feel a little ambivalent about letting your place go. Whichever way, you want the process to be as quick and painless as possible. Here are a few tips for selling your property easily and at the right price.
Should you use an agent or can you sell your property privately?
In 2004 I sold my first property within two weeks. In 2016 - at the height of a seller's market - the second one took only six days. This year – with it being a buyer's market - it took two months to get the price I wanted. The best thing, though, is all three were private property sales with zero commission to pay and only a small advertising fee to fork out. Selling property privately has saved me nearly R200 000 over the years. Which is why I'm a bit puzzled why such a small percentage of sellers are taking this route. Our country has many competent transferring attorneys that can make light of all the paperwork and legal matters – all the seller needs to do is sell it.
That said, using an agent would work better when:
You are not living in or near the property
Your schedule doesn't allow time for viewings
You don't have an iota of a salesperson in you
You can't find the right transferring attorney
You rarely spend time on the web or don't have a smart phone
If you're web savvy (if you found this blog you qualify), living in or near the property and are not inclined to point out every crack in your home not even visible to the naked eye, believe me, you can DIY the sale of your home.
A step-by-step guide to selling property privately
The first thing you would need to know are all the steps and milestones along the way of selling your property privately:
Research and establish the right price for your property
Take professional looking photos for your ad
Write your ad wording
Decide between the Property24 and Private Property platforms
Upload your pics, the description of the property and all required info onto your chosen platform and pay for the ad
Ask your transferring attorney to draw up the offer to purchase/contract
Manage the online queries and viewings
Negotiate the price and tweak the offer to purchase so all terms will be acceptable to both buyer and seller
Ask your transferring attorney to scrutinise and approve the amended offer to purchase or make the necessary changes
Buyer signs first; seller follows
Transferring attorney takes over and meets with buyer and seller for all other forms that the Deeds Office might need
You provide the transferring attorney with the title deed (if it's not with the bank that gave you a bond)
Transferring attorney liaises with bond attorney, if applicable
Transferring attorney obtains municipal tax clearance
You arrange and pay for all certificates of compliance
Transferring attorney obtains levy clearance certificate from your body corporate, if applicable
Transferring attorney lets you know which date the transfer will go through
Transferring attorney cancels your bond, if applicable; you pay the cancellation fee
You hand over the keys to the new owner and triumphantly put a 'Sold' sign on your ad
A few days after transfer, the amount of the sale minus outstanding bond balance, bond cancellation fee, and any outstanding municipal rates & taxes or levies arrives in your bank account
You pay CGT only later after the relevant income tax filing.
Because of the big role they play in helping you progress from one step to the next, it's not far-fetched to call your ad and your transferring attorney your magic helpers in the process of selling a property privately. It's therefore worth spending more time discussing each.
How to create a winning ad for your property
1 Pin your asking price at a realistic level
Before you start having fun with making your own ad, you need to decide on your asking price for the property. The easiest way to do this is to search for your street address on this property values page. Deliberate over all the selling prices of other properties in the same street and calibrate yourself against a recent sale which offered similar value to your property.
Remember that in the current buyer's market most offers will be for less than the asking price, so add a little "fat" – about 5% to create a buffer for yourself in the negotiation process. And bear in mind that you would need to deduct the following from the agreed selling price to arrive at the net amount with which you will be left:
Either agent's fees (if you use an agent after all) or ad fee (private sale)
Cost of cancelling the bond (not applicable if you bought the property cash)
Cost of the relevant certificates of compliance (e.g. beetle, plumbing, electrical)
CGT with your next income tax assessment (generally not payable on your primary residence if your profit is modest, but there are exceptions)
2 Let your pictures draw viewers to your home
The next step is to take professional looking photos with either a digital camera or a decent smart phone. Remember that your pictures will create the first impression of your home. So tidy up, declutter and emphasise the strong points of your place. The best time to take pictures is around an hour or two before sunset on a sunny or slightly cloudy day. Remember to 'tell a story' with your pics, e.g. a stylish, comfy chair or couch with the sun streaming in tells a comforting story if you're selling in winter. Likewise, when selling in summer a shaded corner of your balcony with table and chairs can trigger the imagination of prospective buyers already seeing themselves enjoying the cool comfort of your home in summer.
Close toilet lids and hide toiletries. Open curtains and blinds to let enough light in. Hide all dangling wires and devices and maybe it's not necessary to photograph the inside of your garage – unless it's super tidy and unusually attractive inside. Another common mistake: showing yourself in the reflection of a mirror.
Make sure the size of your images are high resolution and will work for either of the two most popular ad platforms, Property24 or Private Property. Currently it's 1024px (width) x 768px (height). Keeping each image between 1MB and 4MB in storage size should work for either of the platforms.
3 Craft your ad wording
Like your pictures, if you want to create a winning ad for your property, your ad wording also needs to tell a good story.
Your ad platform will ask you to populate the required fields, such as the size of the property, number of bedrooms, number of bathrooms, garages and undercover parking. There's no need to repeat this info in your description. Rather focus on a more evocative narrative, like the neighbourhood and leisure/convenience spots that are within walking or easy driving distance. Which schools are nearby? Describe the feel and sound of the house. Is it quiet or is it buzzing? Would pets be welcome and happy here? Mention the solid financial statements of the body corporate and that the block or estate is well run (if true). If it's in a block of flats, knowing on which floor it's located is essential for prospective buyers. If it's a buy-to-let property, focus on the rental income, whether a long-term tenant is in place and whether it has pre-paid electricity and pre-paid water (a thing now in Cape Town). And for buyers who might want to live there and supplement their income, is there potential to rent out part of the property? Is it perhaps commercially zoned? Then remember to mention that too.
Be careful of making too many assumptions about your reader. Common mistakes in the description include inferring that your buyer would be male. Or that he or she would enjoy a glass of wine on the patio (she might be a teetotaller with strong opinions about alcohol.) Rather mention "enjoying a drink" on the patio, which could be non-alcoholic – or not And then there's my pet peeve: ads for country properties worded in a way that infers that everybody moving out of the city is in the rat race and trying to get out of it. (This assumption is even less valid now with the new work-from-home environment.) If it's a sprawling property, don't limit the description as a family home only. Rather mention that it would suit both a large family or individual/couple who loves to entertain and enjoy ample space. Use the wording to unlock the multi-faceted possibilities of the property.
Don't stress too much about the exact wording and fitting in everything you'd like to say – you can edit your ad at any time after it's published. And very quickly you'll pick up from the kind of questions prospective buyers ask if there is important information missing in your ad wording.
Next you need to decide between the two most popular platforms in South Africa: Property24 and Private Property. Property24 charges R1 360 for hosting your ad for 6 months; Private Property charges R995 – also for 6 months. The reason why Property24 (owned by digital giant Naspers) can charge more is because they enjoy more traffic, but Private Property is the friendlier, smaller business. The choice is up to you. I've used both in the past and was happy with both.
Register, upload your pics, complete all the required fields, pay the ad fee, and your ad should be live within 24 hours. Now you're in the game.
Partner with the right transferring attorney
A transferring attorney is a legal professional specialising in property transfers. From the little experience that I have in buying and selling I could already see that the variations in terms of the types of deals and their terms and conditions are endless. Other than the fact that this person - unlike an estate agent - cannot be cut out of the legal process of transferring, you really want someone like this on your side. Selling your property may seem simple at first, but you're guaranteed to develop 101 questions along the way as you proceed with your first private sale. So, make sure you find a competent and highly patient transferring attorney that will be available for questions throughout the process.
Ideally you would have contacted and signed up this person by the time you place your ad and he/she would have provided you with a tailormade offer to purchase, a.k.a. the contract. In a strange legal twist, South African law by default allows the seller to appoint the transferring attorney but the buyer ends up paying for his/her legal fees and the transfer duty (tax). Obtaining the offer to purchase would therefore cost you nothing.
Fortunately, the legal profession has made some progress over the past decade and your contract should read mostly like 'plain English'. Still, make sure you spend enough time with your attorney to understand the gist and purpose of each clause. The 'voetstoots' clause (sold as it stands) should be non-negotiable as you don't want to end up being sued later for minor things that are not quite perfect. Other ways to keep the contract simple is to set the occupancy date equal to the transfer date and to make sure the offer is not subject to TOO many conditions. (The offer being subject to the buyer obtaining a bond and accepting an offer on his/her own property within a certain timeframe are fair conditions and quite common.)
The golden rule: NEVER sign anything your transferring attorney has not vetted.
It usually takes about two months from the date on which the offer to purchase was signed by both parties to the day of transfer. But Covid-19 has thrown a spanner in the works this year and my transfer took nearly five months due to the Cape Town Deeds Office being closed more days in lockdown than they were open. Which reminds me, make sure your chosen attorney lives close to a Deeds Office. Mine checked in on them almost daily and that helped to speed up things a bit – despite Corona. In times of a pandemic you need someone with quite a lot of stamina and resilience to get the transfer done.
But first, let's rewind to that point where your ad's gone live and you have a copy of your attorney's standard offer to purchase in your inbox. Time to prepare for a viewing…
The viewing is where the chemistry happens – or not
One of the big financial mistakes sellers make is to overcapitalise when getting their place ready for viewings. I've seen too many times that a buyer rips out the seller's freshly fitted new kitchen or carpets or bathroom tiles to create their own look. It's seldom worth renovating the entire property. Most of the time, decluttering, tidying up and creating photogenic corners are all that's needed. If your property is a bit run down or dated, a lick of paint and new light fittings or curtains are quick wins and relatively inexpensive.
With every viewing, where possible, arrange to meet up in that time between one and two hours before sunset – when everything presents itself at its best. Also made sure the gardener did his magic recently and that everything, including the bins and pavement around the house, have been cleaned. Placing fresh flowers in the entrance area has become a cliché but it does immediately perk up a home. And make sure there are no funny smells that could be off-putting, including strong air freshener. Keep it subtle.
Do a little research on your viewer in an effort to get to know your client better. And gather all the facts and information that the buyer could possibly need, for example financial statements, all the running costs of the property, when it was built, the expected rental income on similar properties and what renting an extra parking bay in the complex would cost.
Then relax, and let your viewer do most of the talking, leaving you to suss out what it is that they're really looking for and how/if your property can meet that need. From the questions that viewers ask you will also get some ideas as to how you might need to tweak the wording of your ad. For example, if questions around accessibility keep popping up and your apartment is on the top floor in a block with no lift, perhaps mention that it would not be suitable for buyers with difficulty climbing stairs. And then counterbalance that con with greater emphasis on the pros – the spectacular view and greater privacy of being on the top floor.
If you don't hear back from viewers, make the effort to contact them for honest feedback on your property. There might be something that's in your blind spot, and which you could easily fix once you're aware of it.
If your price is right and your property attractively presented, you could receive an offer sooner than you think. From that point the transferring attorney takes over and facilitates the transfer process.
Parting impressions are just as important as the first
Like the first impression, it's important to get the last impression right. Make sure the buyer remembers the transfer fondly by leaving your place fresh and clean. Fix every little thing that you promised to fix. Have the home professionally cleaned. Leave plenty of prepaid electricity on the meter and with handover of the keys, put some fresh flowers in a vase and maybe leave a sweet treat on the kitchen counter. A large sum of money is transferring hands and you can afford to be generous. Plus, creating a great moving-in experience for the buyer is good for your own karma.
No CGT surprises
As mentioned, SARS comes knocking for capital gains tax (CGT) only several months or even more than a year after the transaction - when you file your tax return for the tax year in which you sold you property.
If it's your primary residence, any gain up to R2m is excluded for CGT purposes. So, unless you creamed it, you should end up paying no CGT on the sale of your home if you clearly indicated in your return that it was your primary residence. Couples married in community of property each get a R1m primary residence exclusion. There are exceptions, for example if your primary residence was more than 2 hectares in size. In this case CGT will be applicable on the portion that's larger than 2 hectares – even if it's your primary residence.
Irrespective of whether it's your primary residence or not, there's a small relief: the first R40 000 of combined gains on all your sales of assets (unit trusts, ETFs, etc) during the tax year is exempt. If you're married within community of property, you split the gain/s between you and your spouse and each of you can make use of your R40 000 annual CGT exemption.
And there's more relief: you currently pay CGT on only 40% of your gain/profit minus the annual exemption and primary residence exclusion – not the entire profit that you made on the transaction. (I guess that is SARS's ways of compensating for the fact that they don't adjust the value of your property for inflation every year.) That taxable gain is then added to your salary and other income for the tax year and you will be taxed according to the SARS income tax tables (CGT forms part of income tax). In other words, you pay income tax as if your salary was boosted by 40% of the net amount that you get when you deduct the annual exemption and primary residence exclusion from the gain/profit you made on the property.
If you ran a business from your home or used it as a home office and claimed a portion of your utilities and cleaning expenses back from SARS, be prepared for not enjoying the full R2 million primary residence exclusion. As you might remember, you had to divide your home into two portions for SARS when you claimed – private and trade. For example, if your home office or business formed 20m2 of the total 100m2 property size, you were allowed to claim back 20% of the expenses to run your home every year. When selling, you can then claim only 80% of the R2 million primary residence exclusion, assuming you used it for business for the entire period that you owned it. If you claimed back part of your home expenses for only a part of the time that you owned your home, the 20% portion is further reduced.
Keep your mind on the 'Sold' sign
Selling your property privately may seem daunting at first and, yes, it will require your time and attention, but if you have the right transferring attorney by your side and you have the confidence to create your own professional-looking ad, you have what it takes. Don't let anybody tell you any differently.