The perks of living below your means
By Lizelle Steyn

29 August 2019
(reviewed 18 December 2020)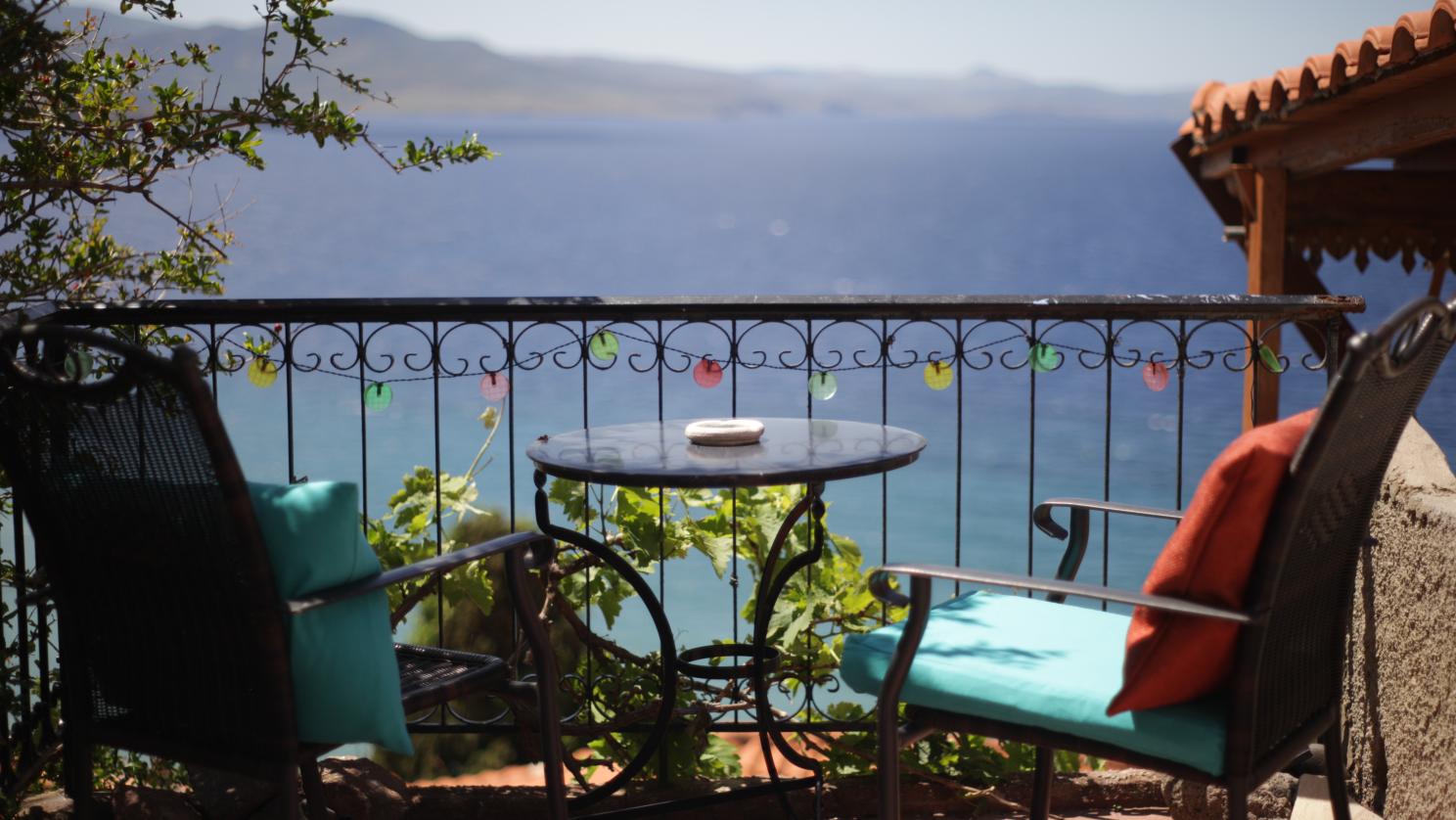 This coming Saturday we're off to Greece for some sun, Mediterranean food, hiking and a small yoga festival on the island of Lesvos.
'Maybe if you cut down on those holidays, you could buy a new car,' some of my colleagues chirp.
'Maybe if you stop buying a new car every five years, you could join us on holiday,' I retort.
Priorities.
So far, my partner and I have each spent about R24 000 on our upcoming trip to Greece. He on our Emirates tickets to Athens; I on the Aegean Air flights to Lesvos and our airbnb spot overlooking the sea. Yes, Airbnb addiction is real and deserves a post of its own - another time.
No prizes for anyone who can spot the biggest reason I have enough disposable income for an overseas trip most years. Still, let's quickly run through the decisions that make it possible to keep my standard running costs under R26 000 per month, leaving a few thousand a month for whatever I am prioritising after saving and investing.
This is how I manage to live below my means:
1 I still drive my 2002 Renault Clio
Should I trade in the car that I bought cash nearly 17 years ago when coming back from working in the UK, my monthly expenses would soar. A quick online search shows a monthly instalment of R3 199 on a similar 66kW Turbo Authentique model. Add another R500 per month in additional insurance because of the higher book value. Fortunately, he's still very willing and able, especially now that I've had the engine cylinders reconditioned, engine mounting replaced, and leaking drive shaft fixed. And he gets a fabulous, value-for-money service at French Car Centre in Cape Town every year – even if we didn't quite put 15 000km on the clock. I trust he will give me ample warning when he starts thinking about retirement.
2 I've never rented or bought a place bigger than 60m2
This is partly because of my aversion to debt. I'd rather stay in a smaller place and get a good shot at paying off my bond in the time most people need to pay off their cars. My bond was settled in 2007 and that has freed me up to take more risk and occasionally take a sabbatical (like now). Having limited space has unintended monetary benefits: there's no space to store all sorts of junk, so you tend to buy only what you really, really need. You can also clean the place yourself or get someone in once a month. Your mortgage repayments are smaller and, if it's sectional title, some maintenance costs get shared. There are more developments on the property front – and increased costs - for me in the pipeline, though. More about that in a next post. (Since writing this post I've bought a big garden and now live in a renovated 'coachhouse' (read 'garage') and it's true: homeownership is dangerous - even if the building barely makes up 50m2. Suddenly I need a new fireplace, fences, benches, prettier paving and more trees... Does it every stop?)
3 R1000 is the most I'll spend on a pair of shoes or a piece of clothing
Thrift shops, sales, vintage shops and hand-me-downs. Those are the ancestors of almost every item in my cupboard. And I have a rule: if I bring something in, something must leave that cupboard.
4 Go lightly on ready-made meals
They're expensive, packaging heavy and potentially damaging to the waistline. Saying that, my grocery bags do get excited when occasionally there's something other than the usual raw fruit and veg, rice, health bread, eggs, nuts, tea and (on promotion) chocolate heading their way. So, I won't say never ever.
5 Booze is not big in my life
One glass of wine or MCC is enough for me. And tea definitely is my drink of choice. No sin tax on that yet! (2020: Still love tea, but the lockdown prohibition has made me buy wine, MCC, whiskey and limoncello like the end of the world is near.)
6 A hand-me-down phone
Thanks to my partner, I get his old iPhone whenever he upgrades. At this stage I'm still happy with my iPhone 5 and a SIM-only 2G data plus 100min talk time MTN deal for R205 per month. (2020: my partner has spoilt me rotten with a brand new iPhone 10.)
7 No Wi-Fi at home
I can't believe how much this is costing other people. Fortunately, I have Wi-Fi at work, so the 2G per month from MTN is sufficient for night-time use only. (I got through 2020 with Cell C's superdata special of R500 for 50G valid for 6 months. Enough to get my work and Zoom meetings done.)
8 Never owned a TV
In fact, I'll pay not to have DSTV at home. But for now I'm happy NOT to pay the R809 per month for DSTV Premium.
9 Minimum make-up and beauty stuff
Only lipstick and a locally made, not-tested-on-animals moisturiser and shampoo for me. No manicure: R300 saved. Home pedicure: another R350 a month saved. Also, I've started transitioning back to my own hair colour (mostly grey I'm finding out after ten years of brightening up my dark blonde/light brown). The reason for this, though, is not to save money. Let's face it, dying your hair does take several years off and I can see how it's money well spent. The thing is, I'm starting to feel old enough now to let the grey streaks out and it will be liberating to eventually not have to sit down for two hours every time I visit my super awesome hairdresser, but to just chat to her for a few minutes while she's giving my tresses a quick chop.
10 I pay my future self first
Of course I would be a fake member of the FIRE community if I made two overseas trips a year and didn't make provision for one day. Don't worry, I pay my future self first. I don't even see that money coming into my bank account. For the past three years, saving 27.5% of my gross salary and bonus has been automated via payroll - and I maxed out my R33 000 tax-free allowance in the first week of this tax year. Plus, I bought my first ETF from EasyEquities this month. I will earn less than R1 million this year, so if you do the calcs, all is set to make my 30% annual savings goal for 2019.
Next year might look different, but this year I'm free to fly off. (Boy, and did 2020 look different! Last year: two overseas trips; this year: two nights on the Garden Route. Good thing I now enjoy being at home, breathing in the lush smells of my garden. A simple life.)